Dine in Our Casually Sophisticated Park City Restaurants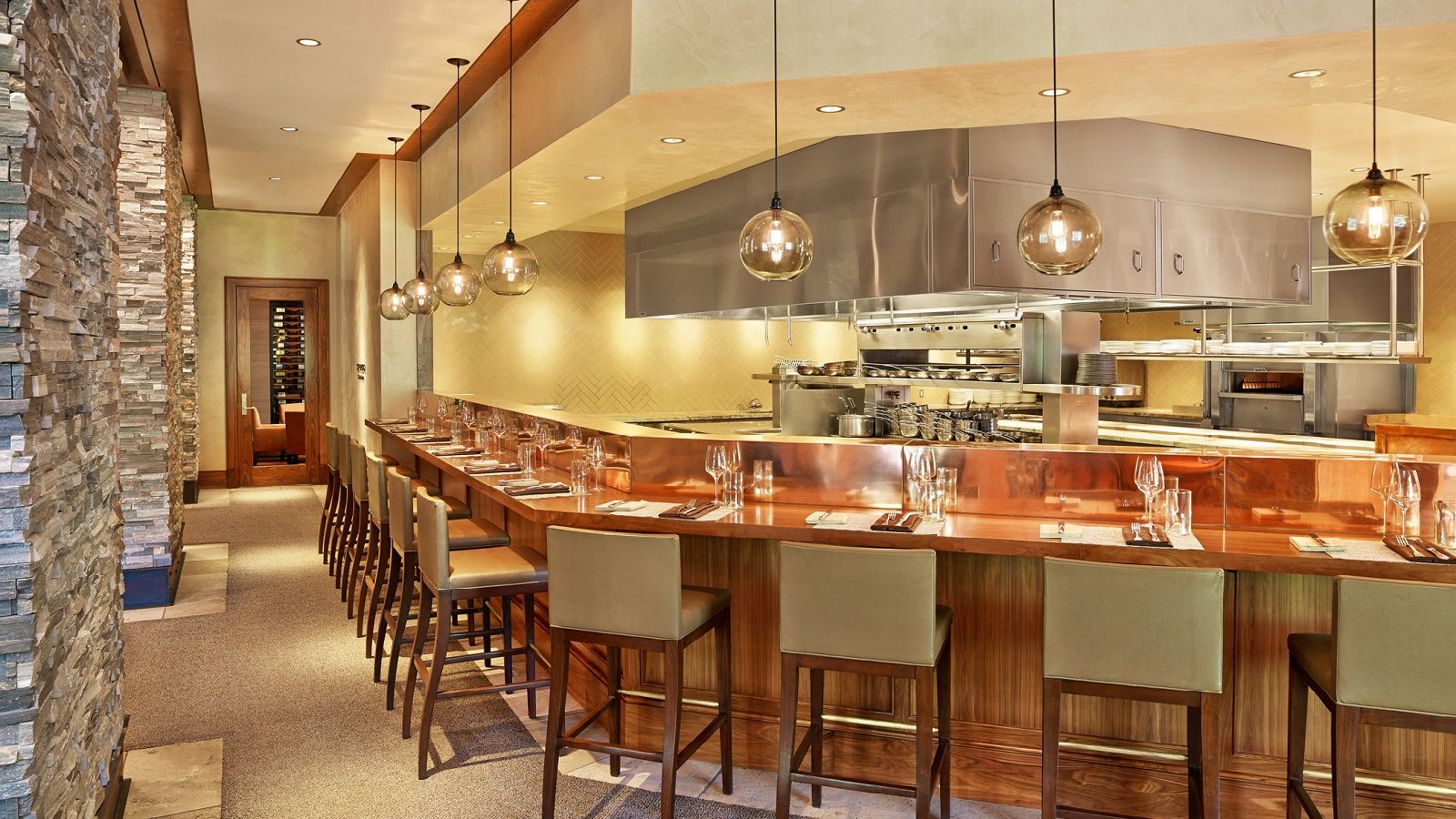 J&G Grill Park City
HOURS: 10:30 AM - 2:00 PM; 4:00 PM - 7:30 PM
Located in Park City, Utah, inside The St. Regis Deer Valley, our restaurant is a modern mountain lounge offering exceptional, global flavors. J&G Grill offers delicious appetizers, gourmet pizzas, side dishes, and accompaniments prepared by our master chef. Discover simply grilled preparations, bold condiments, and the highest quality ingredients. Treat yourself to an unforgettable dining experience for breakfast, lunch or dinner. Enjoy our impeccable service as you savor our fine wines, brews, and specialty cocktails in the most celebrated restaurant in Park City.
Dress Code: Resort Casual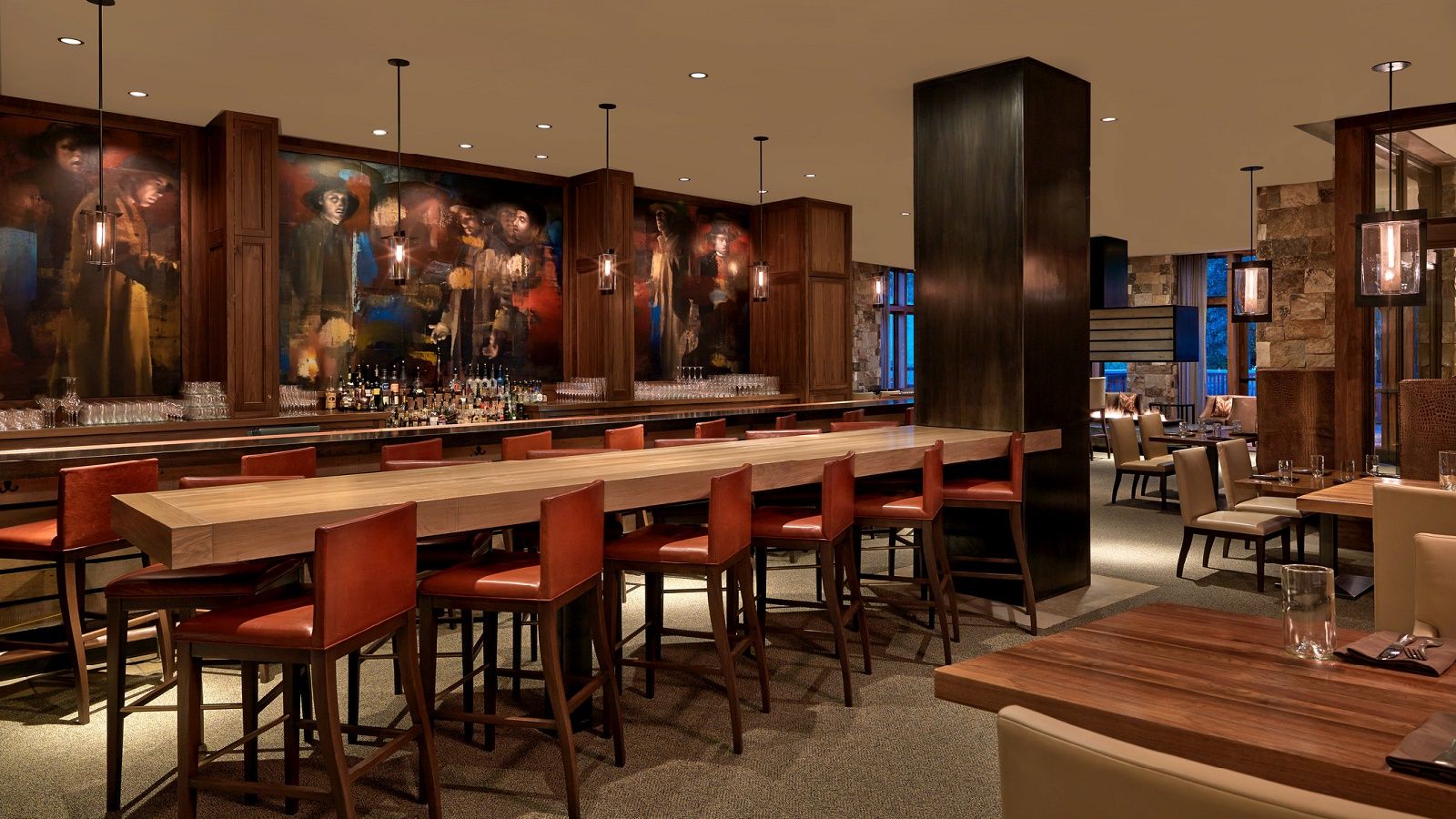 St. Regis Lounge
Hours: Daily 11:00 am - Midnight
Sip our Bloody Mary and you'll instantly recognize the quality that goes into every handcrafted drop. All St. Regis hotels create their own signature versions of the classic Bloody Mary. Our tasteful rendition features our famous Bloody Mary mix, fine oat-distilled Vodka 7000 from a local distillery, with a touch of salt on the rim and finished with a Wasabi-Celery foam.
Paying homage to St. Regis tradition, our sophisticated mountain lounge showcases a commissioned mural-a triptych by artist Phillip Buller, which reflects the history of Park City as a silver mining town.
Dress Code: Resort Casual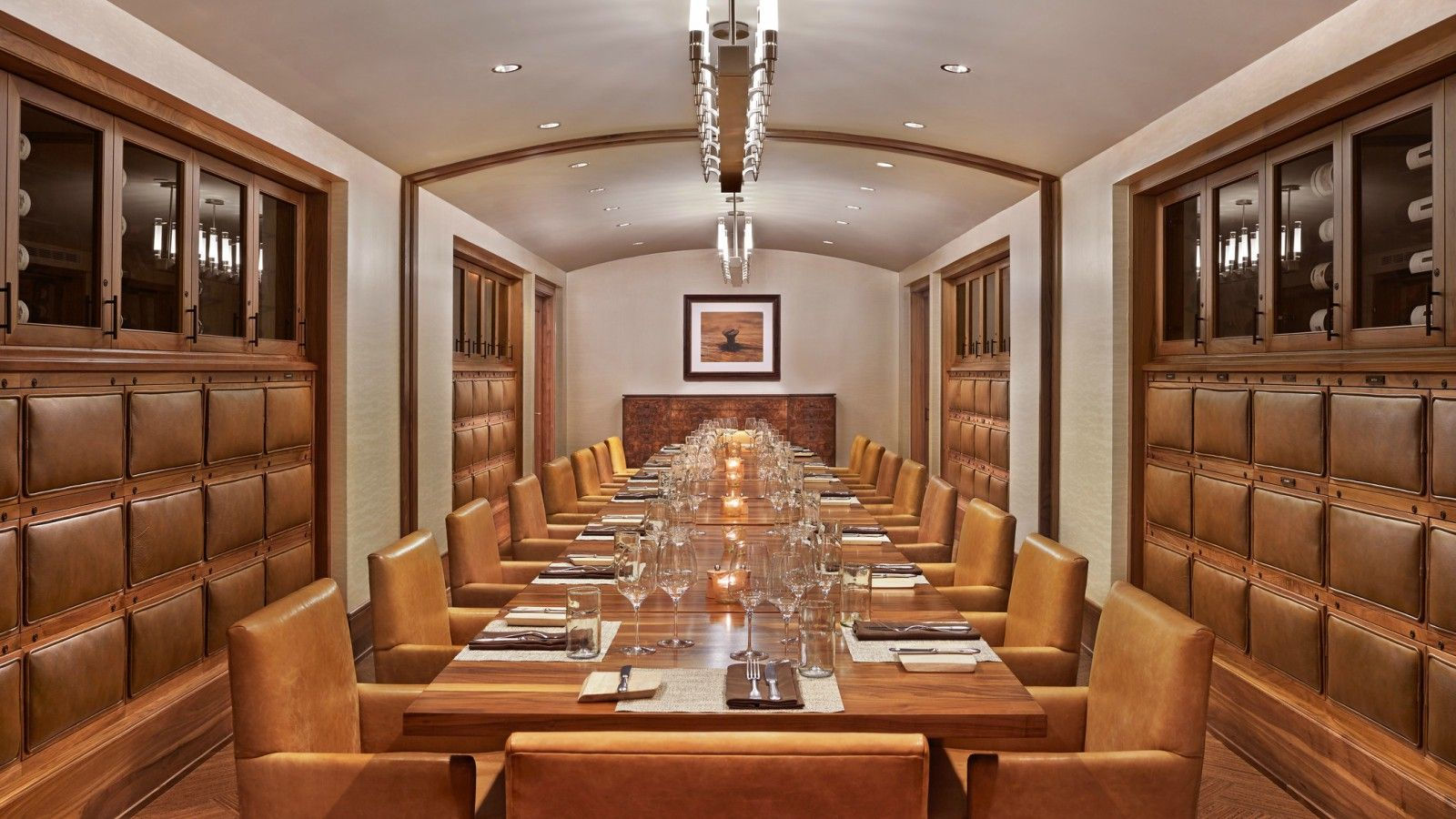 St. Regis Wine Vault
Indulge your passion for wine at The St. Regis Wine Vault. Enjoy intimate private parties, receptions, Winemaker Dinners and signature St. Regis Aficionado experiences. Order from our exclusive menu that perfectly complements our fine wines, as prepared by our Chef de Cuisine. Hand-selected by our sommeliers, our wines from around the world are fashionably served in our inviting Wine Vault Lounge, featuring plush red banquettes, black leather walls and warm lighting. Our two adjacent private Wine Vaults offer storage for 13,000 bottles. Our personalized St. Regis Wine Vault dining experience is unique among restaurants in Park City, Utah.
Dress Code: Resort Casual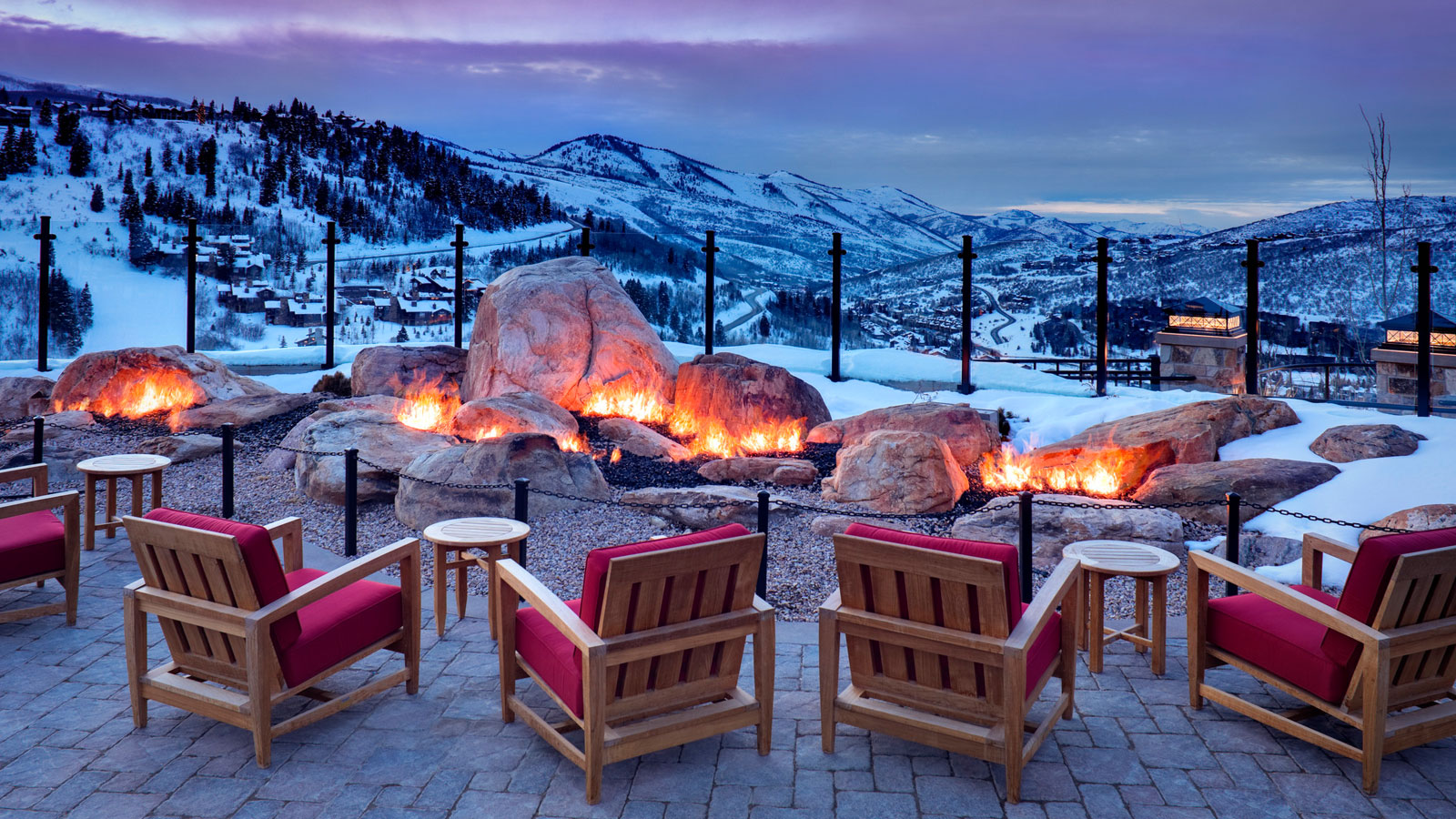 Mountain Terrace
Dine in a majestic mountain setting overlooking Deer Valley and Deer Hollow Run on our Mountain Terrace here in Park City, Utah. Our Mountain Terrace offers a restaurant experience like none other, and is ideal for cocktails, an al fresco lunch or a romantic dinner.
Dress Code: Resort Casual
Join us nightly on the Mountain Terrace for our champagne sabering ritual at 6:30 PM.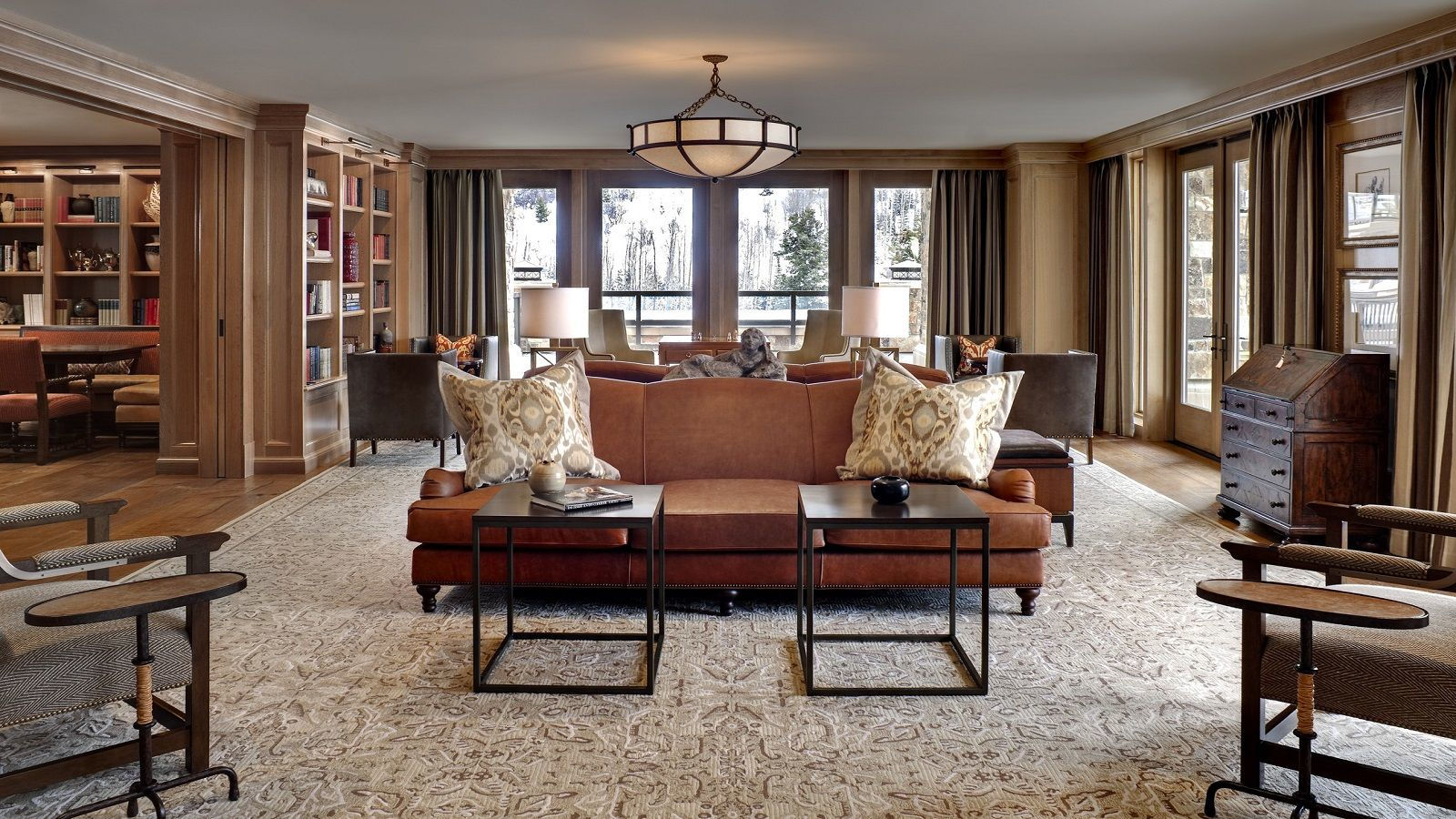 The Library
Stop by The Library for complimentary hot beverages every morning from 6-10 AM. Along with our other restaurants, The Library is among the most innovative dining experiences in Park City. In winter months, our Library showcases a warm oatmeal bar in the mornings. Later in the day, enjoy our hot beverages, cocktails and a chef's buffet. Discover comfortable seating and an array of books to intrigue your beautiful mind in our cozy, tranquil Library venue.
Dress Code: Casual Sophisticated
Oatmeal Bar in The Library, 7 AM - 9 AM
Après-ski in the Library with full bar and Chef's après food station with a changing selection of elevated comfort food and desserts, $18 per plate. Food 4 - 6 pm, Bar 3 - 6 pm