St. Regis Deer Valley Restaurants
J&G Grill Park City
Hours: 7:00 am - 10:00 pm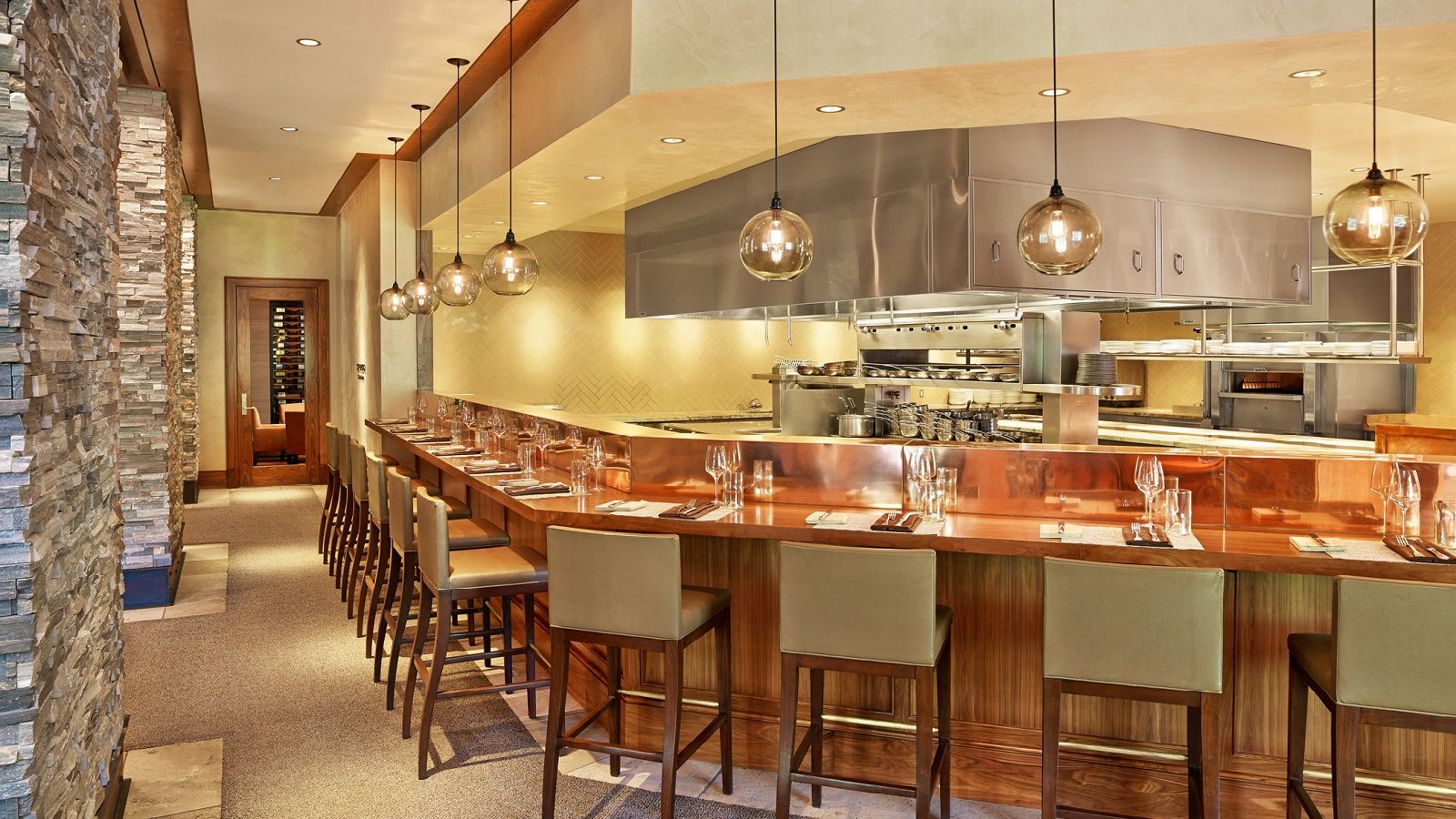 At J&G Grill Park City, enjoy light fare developed by Jean-Georges Vongerichten in this modern mountain lounge. Part restaurant, part masterpiece, our signature J&G Grill is a worldly delight. For your dining pleasure, we offer a passionate selection of Jean-Georges most tantalizing appetizers, gourmet pizzas, side dishes and accompaniments from his portfolio of domestic and international restaurants around the world. Each dish is created with the highest quality meats and freshest local fish. Simply grilled preparations accompanied by bold condiments anchor the J&G Grill dining experience at The St. Regis Deer Valley. Seamless service, intriguing wines, brews and specialty cocktails complement it all.
Dress Code: Resort Casual
St. Regis Bar
Hours: Daily 11:00 am - Midnight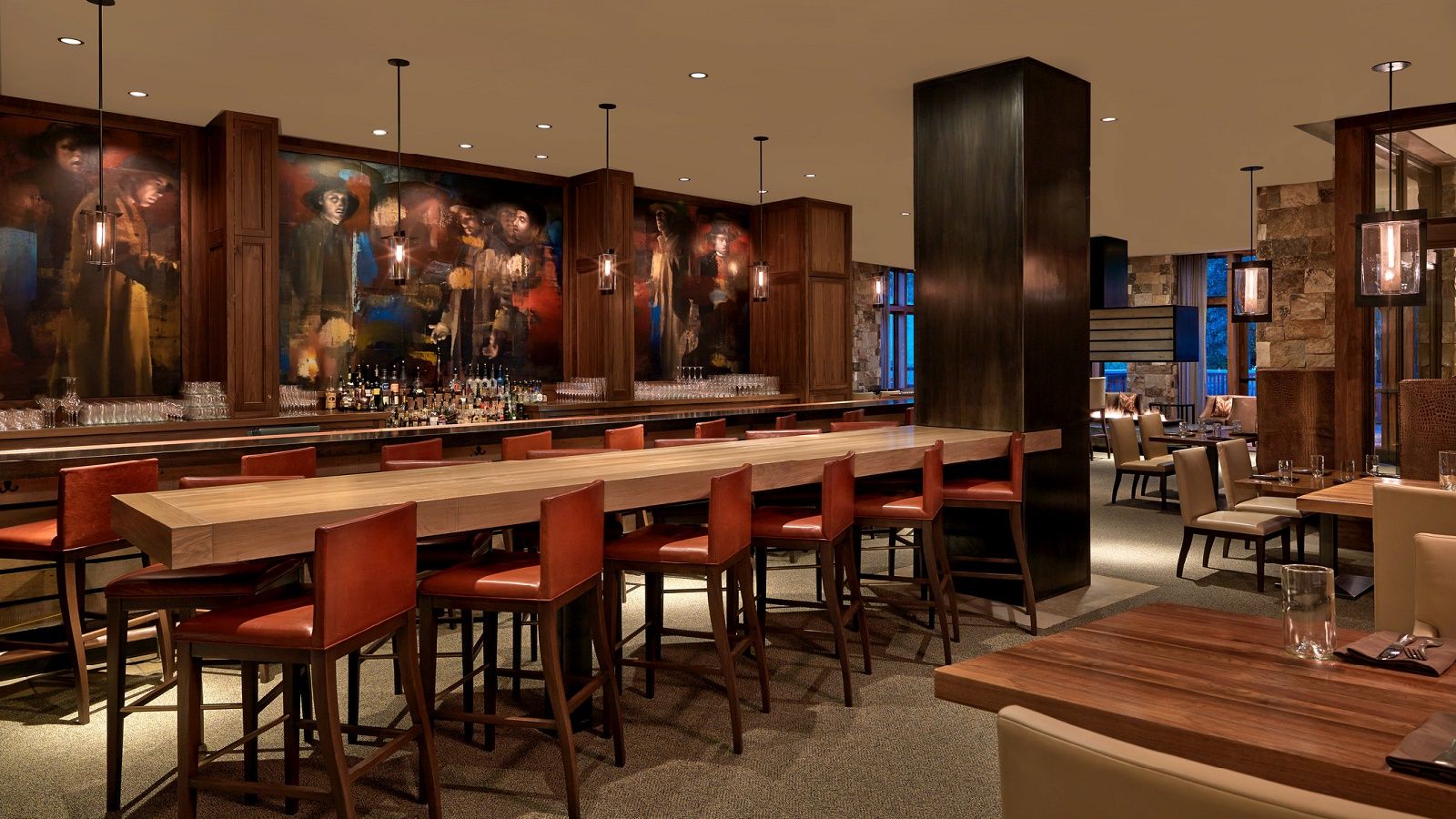 Come for the conversation, stay for the cocktails. Every St. Regis hotel creates its own signature Bloody Mary and The St. Regis Deer Valley is no exception. In a nod to the resort's altitude we offer the 7452 Mary, an enticing blend of our famous Bloody Mary mix and fine oat-distilled Vodka 7000 from local High West Distillery-served with a touch of salt on the rim and finished with a Wasabi-Celery foam.
Also paying homage to St. Regis tradition, the bar is graced with a commissioned mural-a triptych reflecting Park City's history as a silver mining town by artist Phillip Buller.
Light fare created by Jean-Georges Culinary Concepts is available.
Dress Code: Resort Casual
St. Regis Wine Vault
Hours: 5:30 pm - 9:30 pm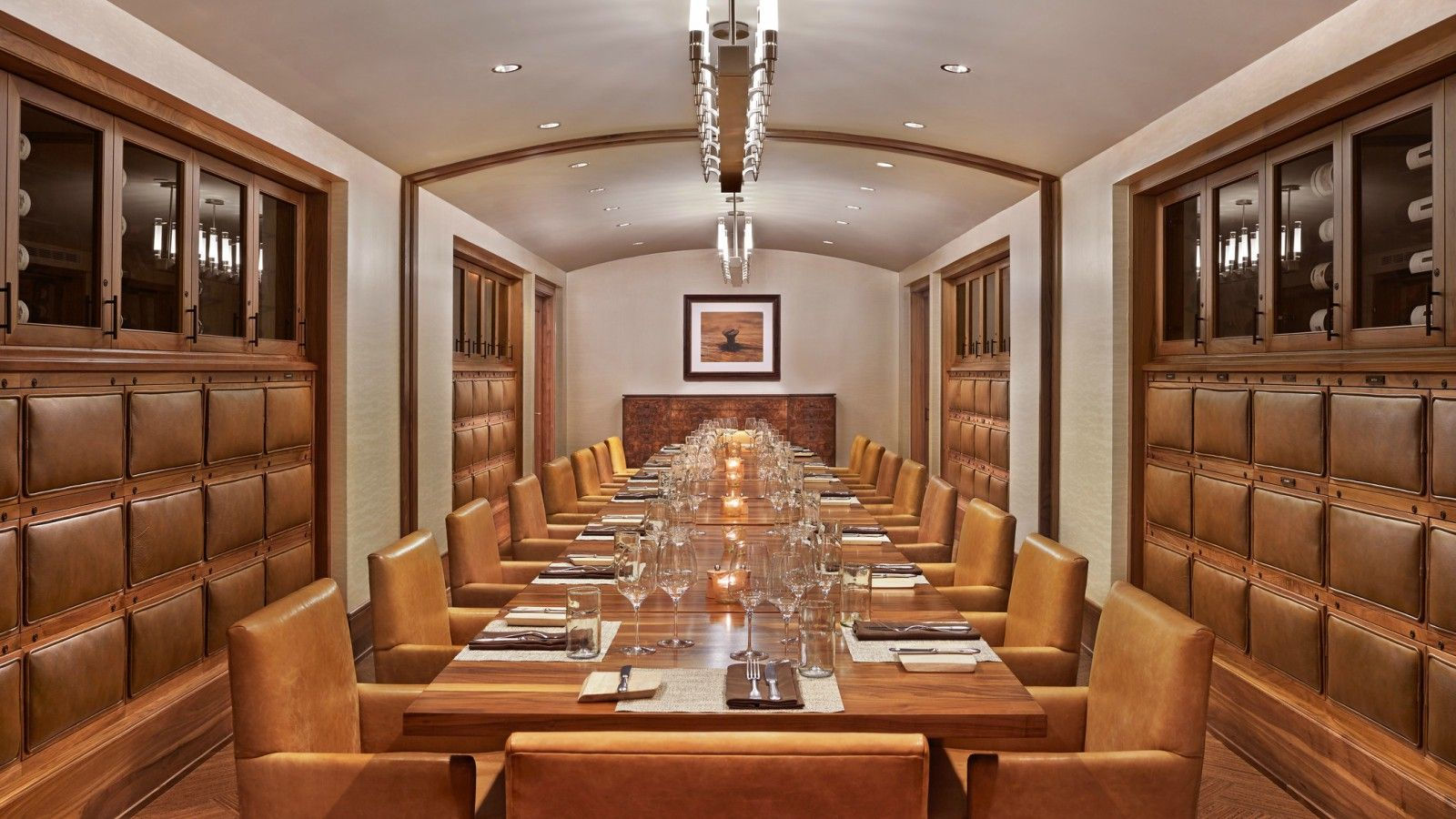 For the wine connoisseur looking to indulge their passion, we offer The St. Regis Wine Vault. Our sommeliers have hand-selected an exacting collection of wines from around the world and you have the pleasure of enjoying them in a sanctuary adorned with plush red banquettes, black leather walls and warm lighting.
Two adjacent private Wine Vaults offer storage for 13,000 bottles. Here, we invite culinary enthusiasts to join us for intimate private parties, receptions, Winemaker Dinners and exclusive St. Regis Aficionado experiences. Perfectly complementing these extraordinary wines are customized menus by Chef de Cuisine, Richard Samaniego.
Dress Code: Resort Casual
Terrace Café
Hours: 24 Hours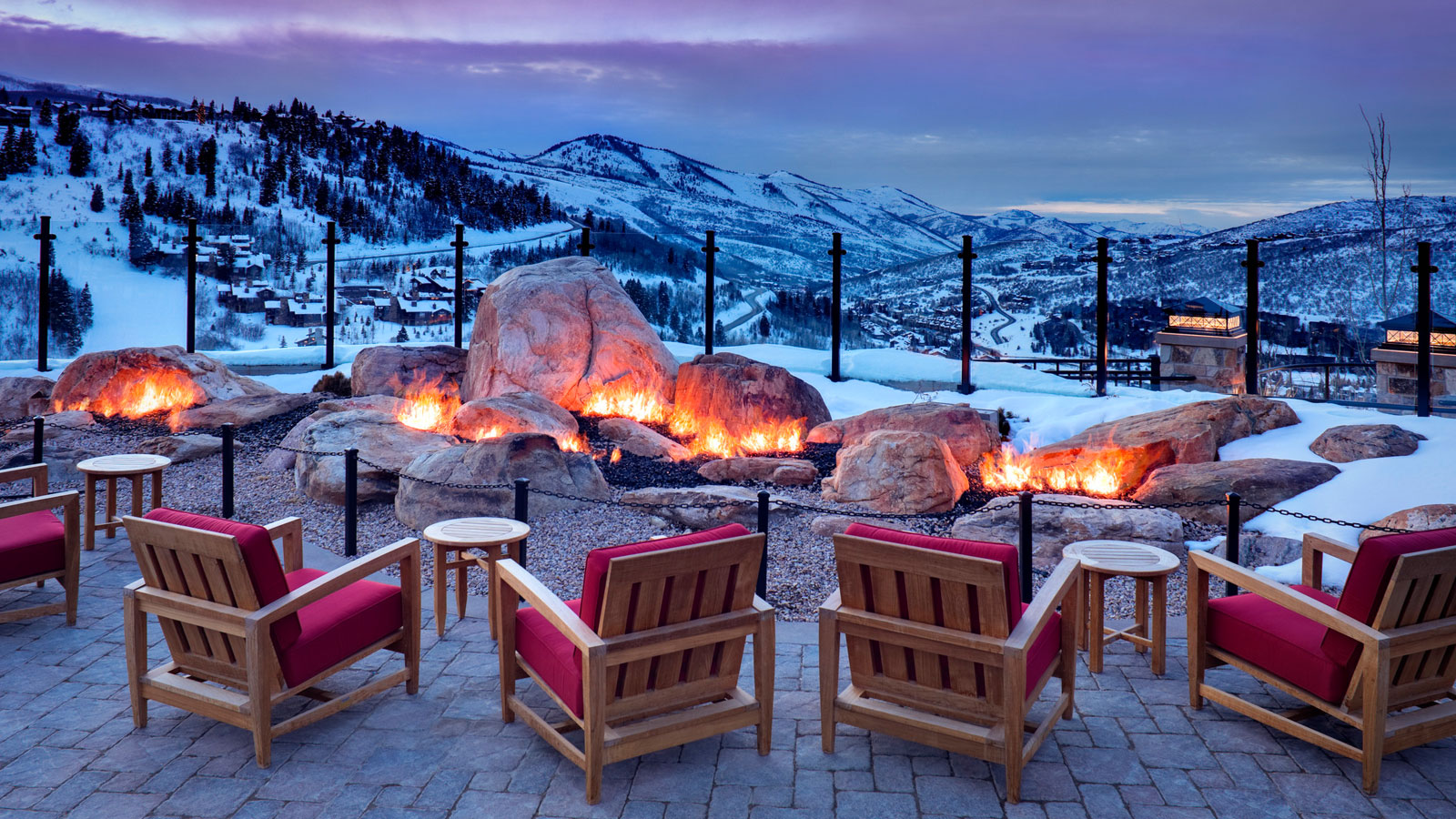 The resort's casual café by Jean-Georges serves quick bites "to go" between ski runs. Overlooking both Deer Valley and the Deer Hollow Run, the Mountain Terrace is surrounded by a dramatic Fire Garden, making it an ideal setting for lunch, dinner and cocktails.
Dress Code: Resort Casual
The Library
Hours: Daily 6:00 am - 10:00 am, 3:00 pm - 7:00 pm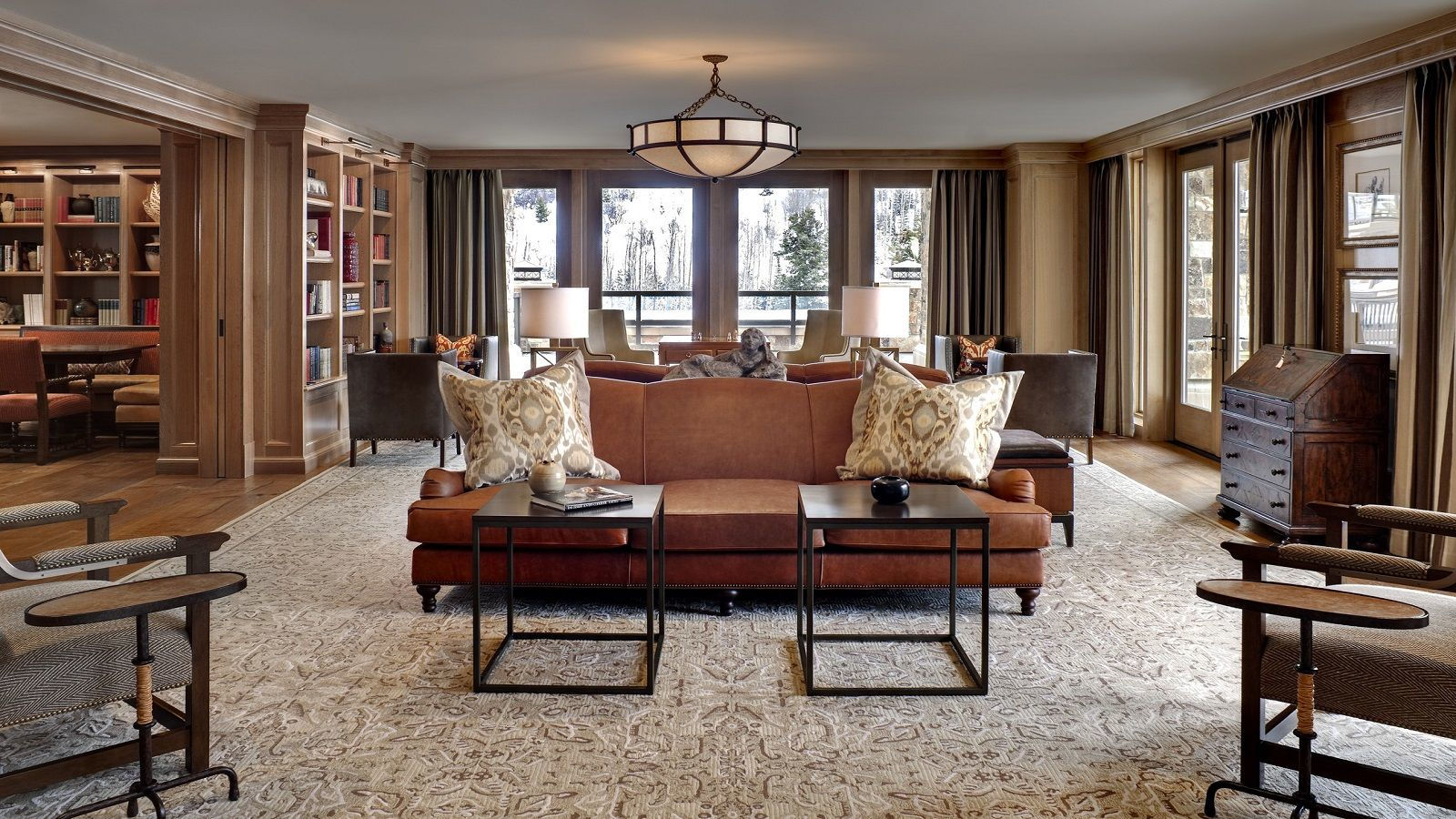 Offering complimentary hot beverages every morning from 6-10 AM, The Library is sure to be your first stop of the day. During the winter months, you may choose from a tempting selection of homemade pastries in the mornings, then reenergize with cold beverages and hors d'oeuvres in the afternoons.
Year-round, The Library offers a tranquil escape, with comfortable seating and a selection of books for guests' enjoyment.
Dress Code: Casual Sophisticated