Remède, Park City Spa
Unwind and surrender to 14,000 square feet of bliss at Remède Spa, an exceptional Park City spa. Descend the grand spiral staircase to our tranquil lower level and your spirit transcends into a world of peaceful indulgence. Our beautiful spa features 11 elegant treatment rooms, where certified spa professionals use ancient healing arts to relax and refresh body and spirit.
Remède Spa is open Sunday through Saturday from 10am-6pm. Please inquire with our Spa Concierge at 435-940-5830 or Remede.Spa@stregis.com for reservations, or book your services online here>>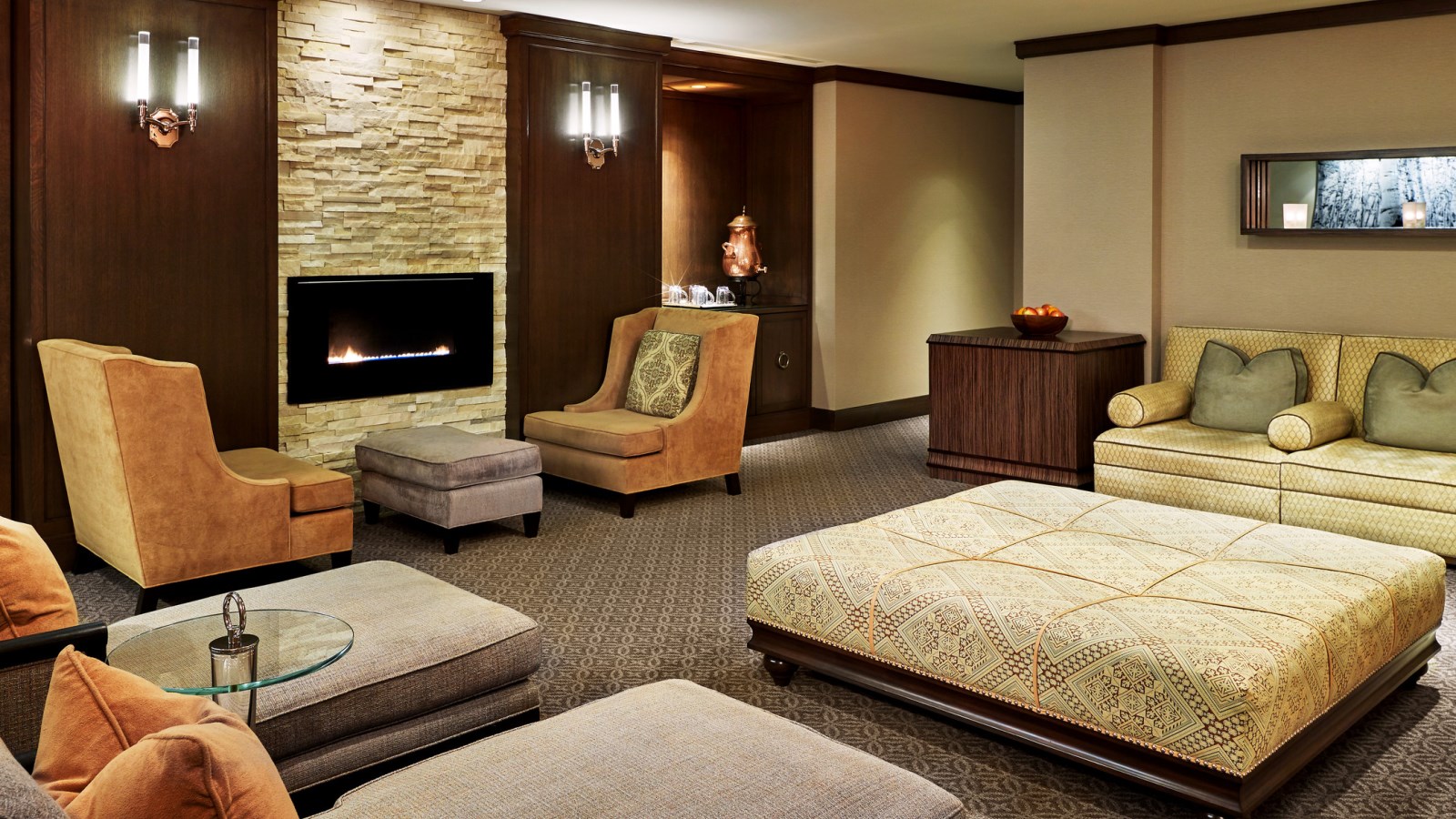 Spa Services
Remède Spa treatments feature the exclusive Remède product line and may be customized for your personal journey to calm, enlightenment, wellness and balance.
Couples Treatment Room
If you desire a treatment with your partner we offer two private spa suites that open to a spacious patio with cascading waterfall.
Deep Sleep Journey
A powerful body and mind switch-off to induce a serious state of relaxation for a comforting, peaceful night's sleep. Working on all aspects of physical, mental and emotional stress, this is a must-have treatment for those who suffer with insomnia or who are longing for a deep sense of tranquillity. You will sleep well, and awaken with a renewed sense of energy as you breathe in the mountain air!
To experience our deep sleep journey, please contact the Spa at 435.940.5830.