The St. Regis Butler Service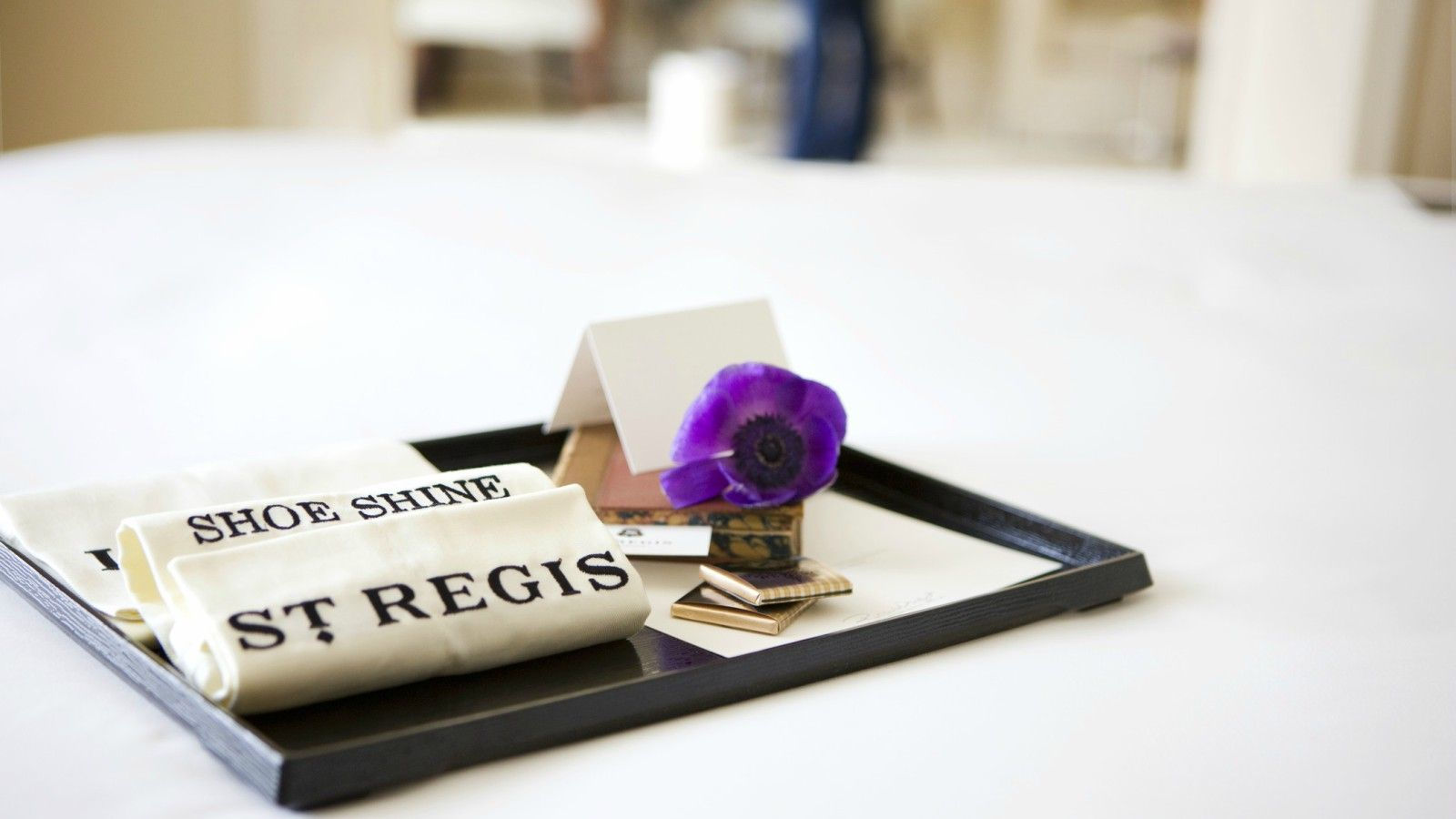 St. Regis Butlers provide flawless personalized attention to each guest while in residence in our suites. It is the Butler's gracious pleasure to welcome upon arrival and provide for every need throughout the stay. From dinner reservations to theater tickets to a simple wake-up call, expectations will far be exceeded. Our signature St. Regis Butler services are available to guests in our suites and include packing/unpacking, delivery of morning tea/coffee, traditional shoe shine, and more.
If there is anything we can assist you with in preparation for your arrival, please feel free to contact St. Regis Butler Service. We look forward to your upcoming stay.
St. Regis Butler Service. Allow Me.